Recipe: Cappuccino Chocolate Layer Cake with Mocha Frosting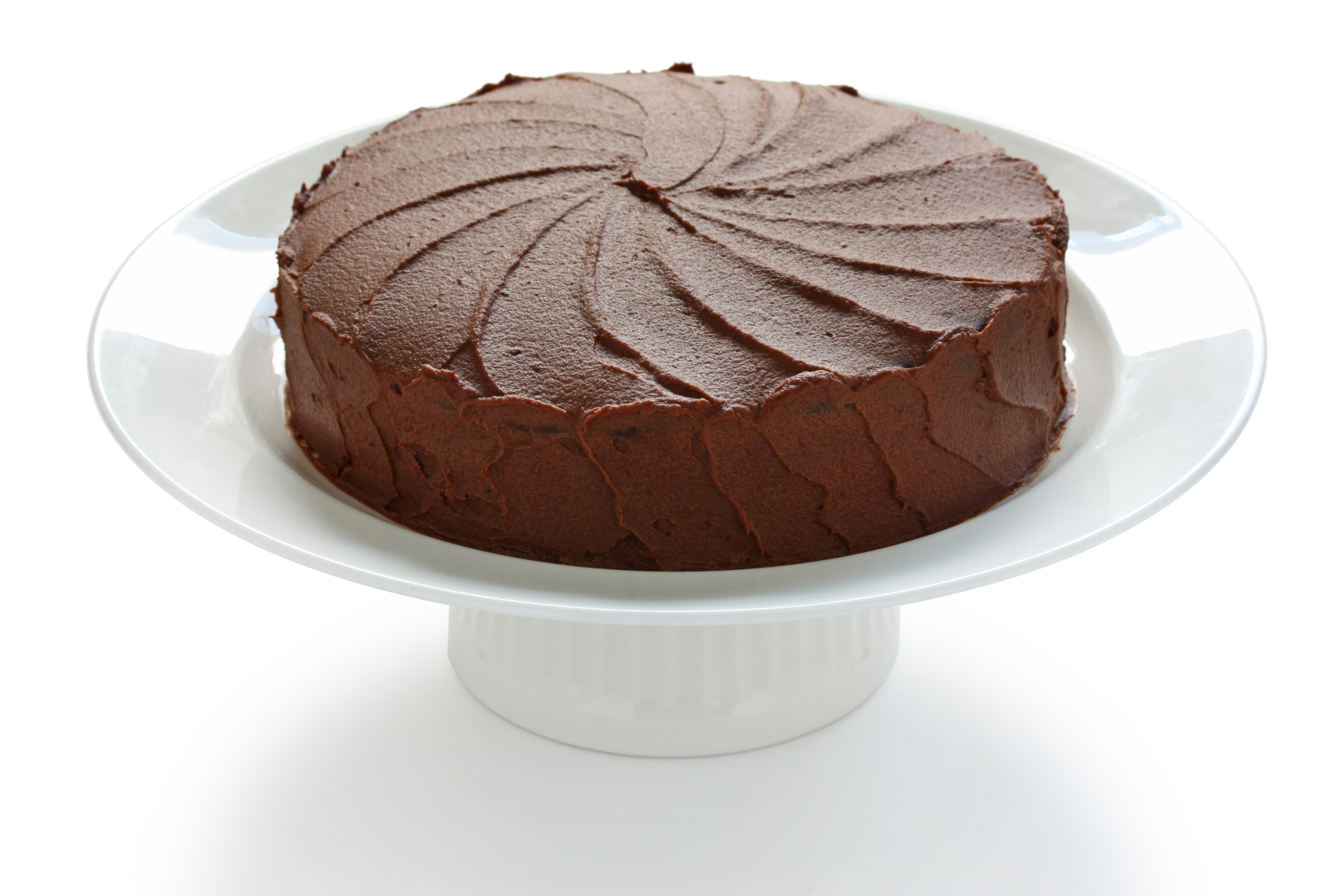 Warning! This recipe, from Relish.com, is for those who have a serious love of chocolate and coffee only. If you cringe at the sight of chocolate or can't fathom what coffee has to do with a cake, this may not be the recipe for you.
So, if you're still reading this, you're our type of person! Are you ready to make a seriously chocolatey cake? Grab your cup of Grande Kaffe Chocolate Cappuccino Coffee and let's get baking!
Here's what you'll need:
For the Cake:
1 3/4 cups all-purpose flour
3/4 teaspoon baking powder
3/4 teaspoon baking soda
1/4 teaspoon salt
1 tablespoon instant espresso powder
1 teaspoon vanilla extract
1 1/3 cups buttermilk
2/3 cup unsalted butter, slightly softened
1 2/3 cups granulated sugar
2 eggs
3 (1-ounce) squares unsweetened chocolate, melted
For the Frosting:
1 1/2 teaspoons instant espresso powder
1 teaspoon vanilla extract
3 tablespoons milk, divided
1/2 cup unsalted butter, slightly softened
3 cups powdered sugar
2 (1-ounce) squares unsweetened chocolate, melted
What you'll need to do:
Get the oven ready by preheating it to 350 degrees F. While the oven is getting itself ready,  use baking spray to coat 2 9-inch round layer pans. Next, in a large bowl, combine the flour, baking powder, baking soda, and salt. In a medium bowl, grab your whisk and mix the espresso powder and vanilla along with the buttermilk.
At a medium speed, beat the butter and the sugar until they combine into a light and fluffy mix. Then, add the eggs in one at time, ensuring that with each egg you are beating them well. Add the chocolate and do the same. At a low speed on the mixer, alternate adding in the flour mix and the buttermilk mix and beat until it's nice and smooth.
Now that we have that out of the way, pour the mix into the two pans. Just make sure  that it sits in both pans nice and even before placing it in the oven. Once in the preheated oven, bake for about 25 to 30 minutes, or when ready. Your kitchen probably smells amazing right about now. But sadly, there's more to do… but trust us, it's worth it!  Let both pans cool on the oven wire racks for 10 minutes and then carefully remove the cake from the pans and sit on the racks to completely cool.
This is one of our favorite parts. The frosting!
In a small bowl, whisk the espresso powder along with the vanilla and 2 tablespoons of milk. With a mixer on medium, beat the butter until creamy, and then turn it to low speed and slowly beat in the powdered sugar. Add in the melted chocolate and milk mix, turn up the mixer speed just a bit, and beat until it's nice and smooth. According to Relish.com, if it's not spreadable, go ahead and add small amounts of milk to make it easier to do so.
Next, use your index finger to taste test a small amount of the frosting. You really don't have to do that, but we know you will. We all do. Why isn't that in any recipe instructions? It should be!
Ok, for the REAL next step. Take one of the cakes and put it on your plate of choice. Using about 2/3 cup of frosting spread the frosting over the cake. Then, gently take the second cake and layer it on top, adding the rest of the frosting to the sides and the top.
You're done! That may have been a lot of work, but it is worth it!
We're craving your cake photos!  Share a photo of your Cappacinno Layer Cake our Facebook page or just share your favorite recipe that you enjoy with a cup of Grande Kaffe coffee!