The Grande Kaffe Story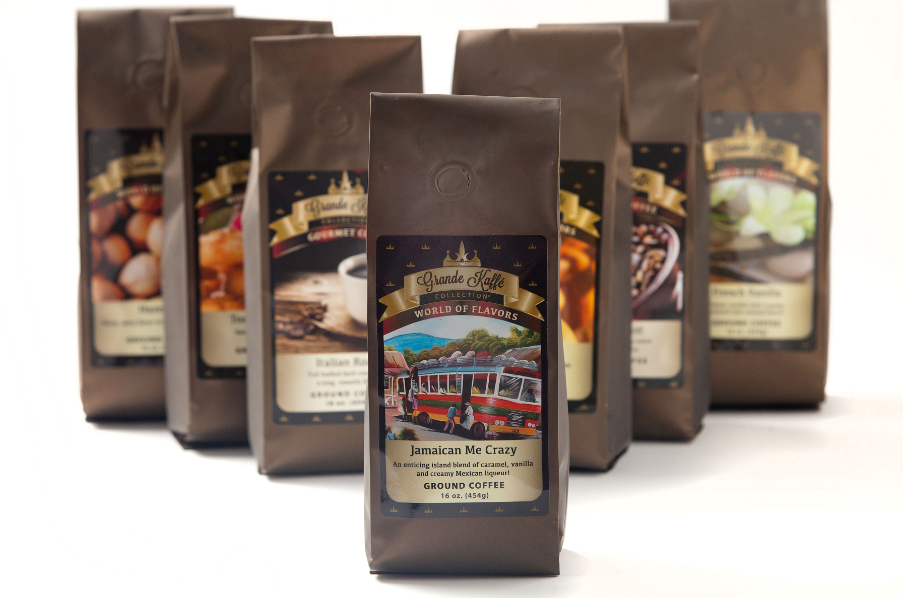 The Grande Kaffe Collection can be found at TJ Maxx, Marshall's and Home Goods stores in the United States and Winner's, Home Sense and Marshall's stores in Canada.
The Grande Kaffé Collection of coffee was created out of the desire to deliver the freshest gourmet specialty coffee direct to the doors of people who want and expect the best. The Grande Kaffe Collection of coffee has a long history of delighting retail and commercial customers of all sizes with coffee that their customers ask for time and time again.
The green coffee beans are roasted in small batches to exacting roast profiles. Once roasted the coffee is air cooled, flavored and promptly vacuum packed to maintain the richness, flavor and aroma that's unique to the Grande Kaffé Collection.
The Grande Kaffé Collection is now available online in 20 flavors, two non-flavored and one Espresso roast. Our coffee is packaged in 1 lb. bags. A special collection of five flavors is also available in single-serve cups. Find your favorites and place an order today.