Coffee: Skin Deep and Beauty Chic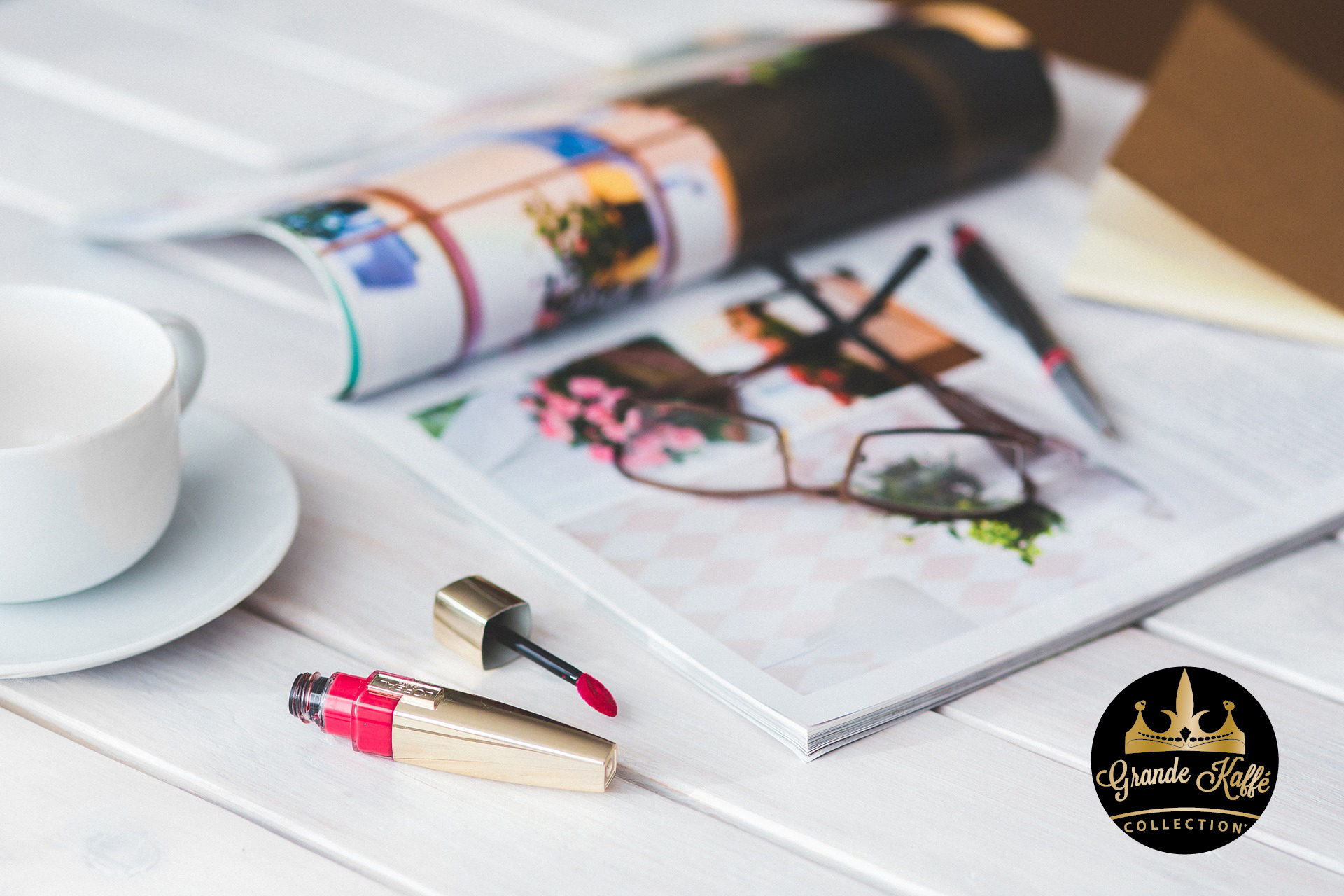 We all know that coffee is good for you. It's loaded with antioxidants, lowers the risk for diseases like Type 2 Diabetes, Parkinson's and Alzheimer's, helps fight depression, and burns fat. What you may not know is that coffee also benefits your skin and is the secret ingredient in many different types of beauty products these days. According to www.caffeininformer.com, a growing number of cosmetics including: make-up, wrinkle cream, dark spot correctors, body wash, and shampoos contain caffeine. Here are three reasons why:
1. Caffeine works as an anti-inflammatory. We've all woken up with puffy eyes at one point or another. If you are one of the many people who use a cream to wake up your eyes each morning, chances are that it contains caffeine. That's because caffeine has natural anti-inflammatory properties that cause blood vessels to constrict and swelling to disappear. It can also help remove fine lines and dark circles, leaving your skin healthy and younger looking.
Give it a try. While there are many products on the market, you can even make your own. Either way, you won't believe your eyes. Here's a DIY recipe from Hello Glow that we wanted to share:
DIY Coffee-Infused Eye Cream:
Ingredients:
1. 1/4 cup beeswax
2. 1/4 cup coffee infused oil (see instructions here)
3. 1/4 cup coconut oil
4. 1 teaspoon jojoba oil
5. 3 capsules vitamin E
6. 4-5 drops chamomile essential oil

Instructions:
1. Place beeswax in a glass bowl and submerge in a larger pot of water on low heat.
2. When the beeswax is melted, add in the coffee infused oil, coconut oil, jojoba oil, and Vitamin E oil, stirring as you add each ingredient.
3. Remove from heat and add 4-5 drops of chamomile essential oil, mix.
4. Transfer to a storage container, or into small tin containers.
5. Place container(s) in the refrigerator to solidify. You can keep this cream in the refrigerator since the cool temperature is also key to reducing under eye puffiness.
Related: The Top 10 Benefits of Your Daily Cup of Coffee
2. Provides grounds for exfoliation. Raise your hand if you use a face scrub at least weekly to rejuvenate and condition the skin on your face? If so, you are one of many, but did you know that you can make your own with the help of your morning coffee? Well, you can and it works as coffee naturally tightens and brightens your skin, as well as helps remove any dry flakiness. Check out this recipe courtesy of Andrea S. of MissWish.com.
Homemade Coffee Face Scrub:
Ingredients:
1. 1/3 cup Epsom salt
2. 1 cup coffee grounds
3. ½ cup brown sugar
4. 1 tsp cinnamon (optional… don't do this if you have sensitive skin!)
5. 1 cup light olive oil or coconut oil
Instructions:
1. Pour the salt into a mixing bowl. If the salt is very chunky, take a pestle or the back of a large spoon and gently crush them into smaller granules to make for a smoother facial scrub.
2. Mix in the coffee grounds and brown sugar and oil. Mix together with just a spoon until evenly combined.
3. Transfer the mixture to a sealable air-tight jar.
4. Use in the morning, once a week, as part of your normal beauty care routine, scooping out about 2 tablespoons of the mixture and scrubbing your face with it. Rinse the oil off with hot water, then follow with cold water to close your pores.
3. Makes for shinier, thicker, great-smelling hair. There's no beans about it. Coffee is good for your hair. It stimulates and speeds growth and leaves you with smooth, shiny, great-looking (and smelling!) locks. According to Naturallycurly.com, start by brewing coffee and letting it cool. Next, pour it into a spray bottle and apply it to your roots while in the shower before shampooing. Leave it in as long as possible before rinsing and washing normally. The more often you use it, the better the results.
But wait, there's more. Coffee can also be used to add color to your hair. You'll need strongly brewed coffee for this one and some time for it to soak in. You can sit and soak, or don a sporty shower cap. While you're at, we suggest that you enjoy fresh cup of your favorite coffee while it works its magic on your hair.
Our magic beans
At least we think they are! If you are looking for an authentic gourmet coffee experience that delivers on quality, freshness and flavor, we have just the thing – the Grande Kaffé Collection. It's available in over 20 flavors and is packaged in convenient one-pound bags. A special collection of five flavors is also available in single-serve cups. The best part is that we deliver it right to your door. It doesn't get any better than that. Check out our featured coffee flavors and place your first order today.