How Your Morning Joe Can Attract Followers and Friends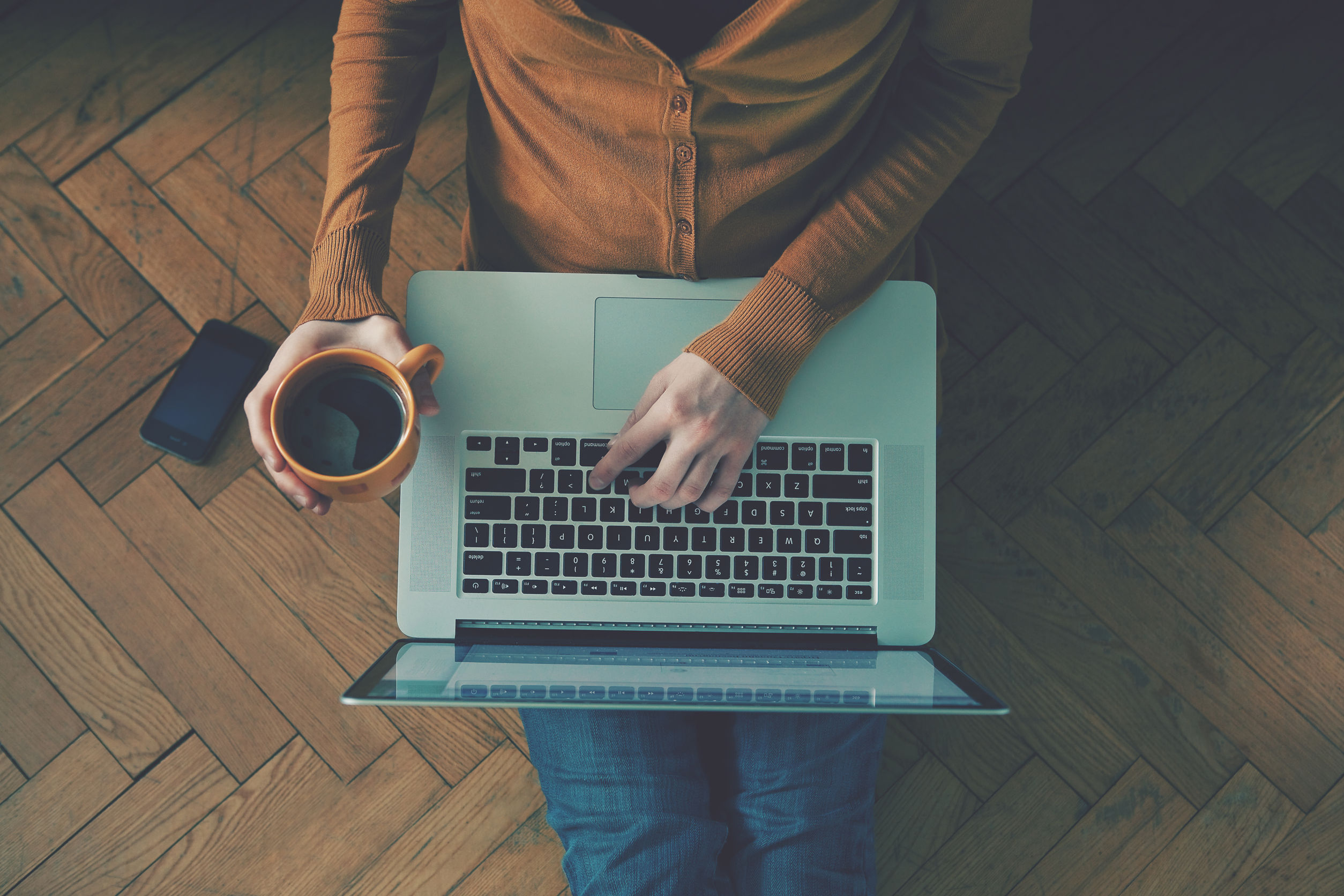 Hold onto your coffee cups – especially if there's a camera around. It turns out that being seen with coffee is cooler than cool. In fact, some of the most popular accounts on Instagram are those that feature photos that include, you guessed it, coffee. Just check out Coffee 'n Clothes and you'll see what we mean. Of course, we've always known that people look (and feel) better when accompanied by coffee, but it seems that its popularity power has hit the big time – attracting social media followers far and wide.
According to a post on the Observer Style and Design, Coffee 'n Clothes founder, Ryan Glick, stumbled upon coffee's fashion appeal almost by accident. After one post of his sweats and coffee, people were hooked and his account popularity perked up, to say the least. Today, the Coffee 'n Clothes account is frequented by more than 225,000 followers.
We took a look around Instagram and Pinterest and found that coffee is making more than just clothes look good, so much so, that where there's coffee there are followers – lots of them. Here are a few fun examples:
• Coffee makes cats cool. Have you ever noticed how well coffee goes with cats? They're pictured with coffee, in coffee cups, drinking coffee from a straw, holding coffee, to name just a few of the most popular poses. If only they could make the stuff. Now that would be a cool cat.
• Tall, dark, and handsome. With more than 3,000 posts and 70,000 followers, Instagram's coffeeprops account is the bomb – and it's all coffee. It features latte art, espressos, coffee roasting, coffee in coconuts, and the photos – all gorgeous – go on and on. After all, coffee is quite the looker. It's certainly attracting quite the following here.
• Stop and stare. For some, coffee has a sort of pornographic effect. Yes, naked coffee can cause quite a stir. Take Coffeeporn, for example. This Instagram account features the types of images that make you want to stop and stare – and never look away. With 441,157 (and counting) of them, make sure you have some time before you visit.
• Popular inside and out. While we typically think of drinking coffee indoors, in the kitchen, the office, or lounging in front of the TV, there is a seemingly endless supply of pins featuring coffee outside. Grills, camp fires, sleeping bags, and entire mountain ranges never looked so good. These pins are racking up thousands of re-pins and shares.
Why they follow
Based on its ability to add followers, you'd think that coffee has some sort of secret Pied Piper powers. In reality, finding followers really boils down to connecting with the people you care about, or want to get to know. As seasoned social media pros will tell you, the way to do that is by giving your audience more of what it wants and loves in a unique and different way. When you consider that an average of 400 million cups of coffee are consumed each day in the U.S. alone, it's safe to say that it's at the top of the love list. When people see it, they can't help but follow in the hopes of finding more.
How Grand Kaffé can help
Be seen with the best. The Grand Kaffé Collection is available in over 20 flavors and is packaged in convenient one-pound bags. A special collection of five flavors is also available in single-serve cups. The best part is that you can order in just a click or two and expect your coffee on your doorstep as soon as the next day. Check out our featured coffee flavors and place your first order today. Brew it and they will come.