Recipe: Amaretto-Mocha Coffee Infused Truffles
Is your mouth watering from the description of this recipe? It's the perfect dessert for any occasion! We love bringing it as a surprise to truly wow our guests. The ingredients list is as short as the time it takes to make! Try this recipe by Bon Appétit below and tell us your thoughts on our Facebook page after your first bite.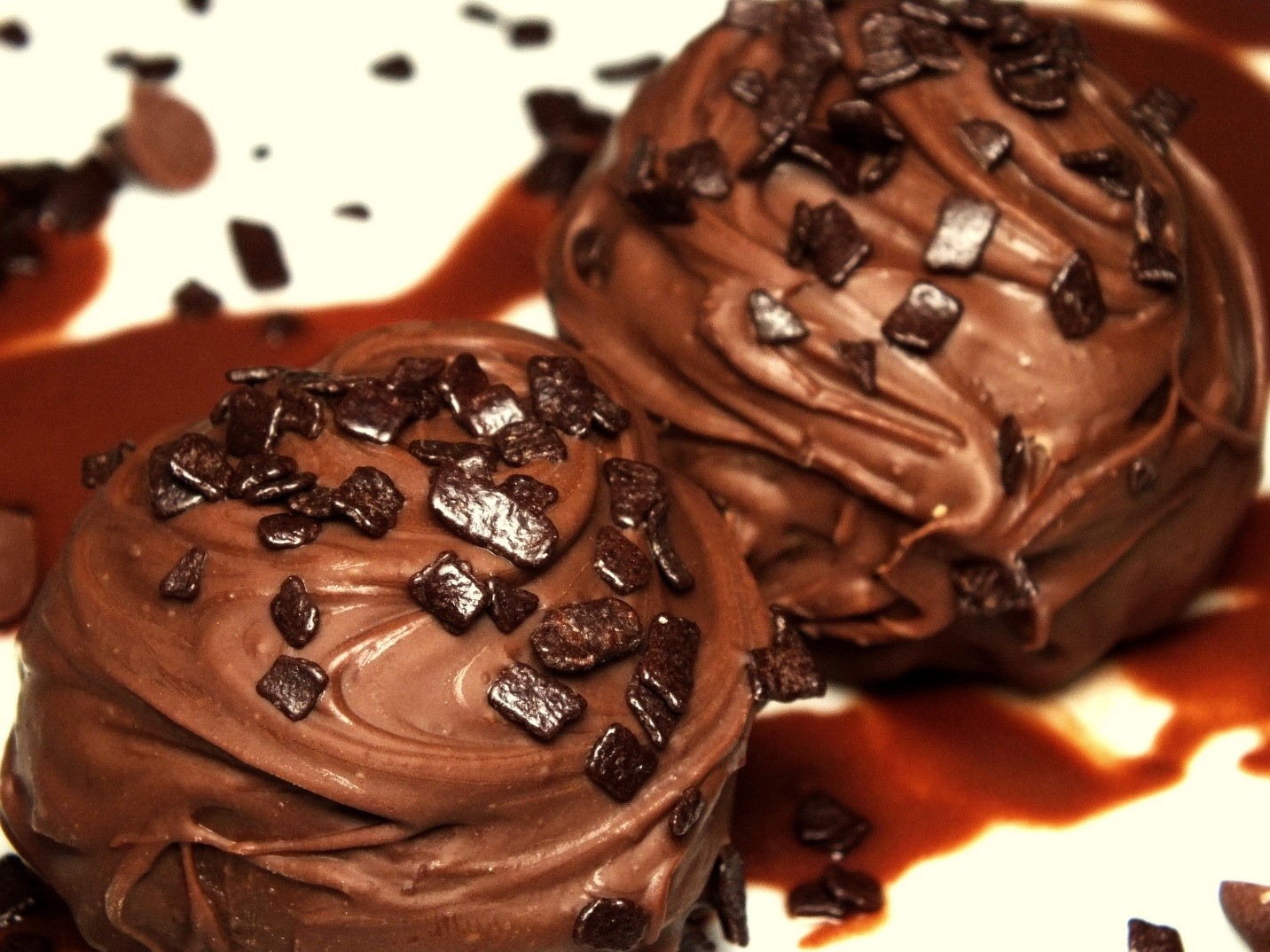 Ingredients:
9 ounces bittersweet chocolate (70% cacao), chopped
1 cup heavy cream
¼ cup amaretto
¾ cup coffee beans, finely ground
Instructions:
Chef's tip – The ganache can be made three days ahead. Bes sure to keep it chilled. The truffles can also be made 1 week ahead if stored airtight in the refrigerator.
First place chocolate in a medium bowl. Next bring cream and amaretto to a simmer in a small saucepan over medium heat. Pour mixture over chocolate and let sit until it is softened. This should take about three minutes. Whisk until smooth. When done, cover and chill until ganache is firm enough to roll into balls. This should take at least 3 hours.
Next place ground coffee in a small bowl. Scoop out a scant tablespoonful of ganache. Roll into a ball and toss it in espresso. Place the delicious truffle on a parchment-lined baking sheet. Continue to repeat with remaining ganache. Chill the truffles until firm for an hour or more.
We suggest using either our Dark Chocolate Ecstasy or Espresso Milano # 5 Coffee. Interested in other flavors? Click here for the best brew: https://grandekaffe.com/shop/