Recipe: Sugar-Free, Dairy-Free Chocolate Sorbet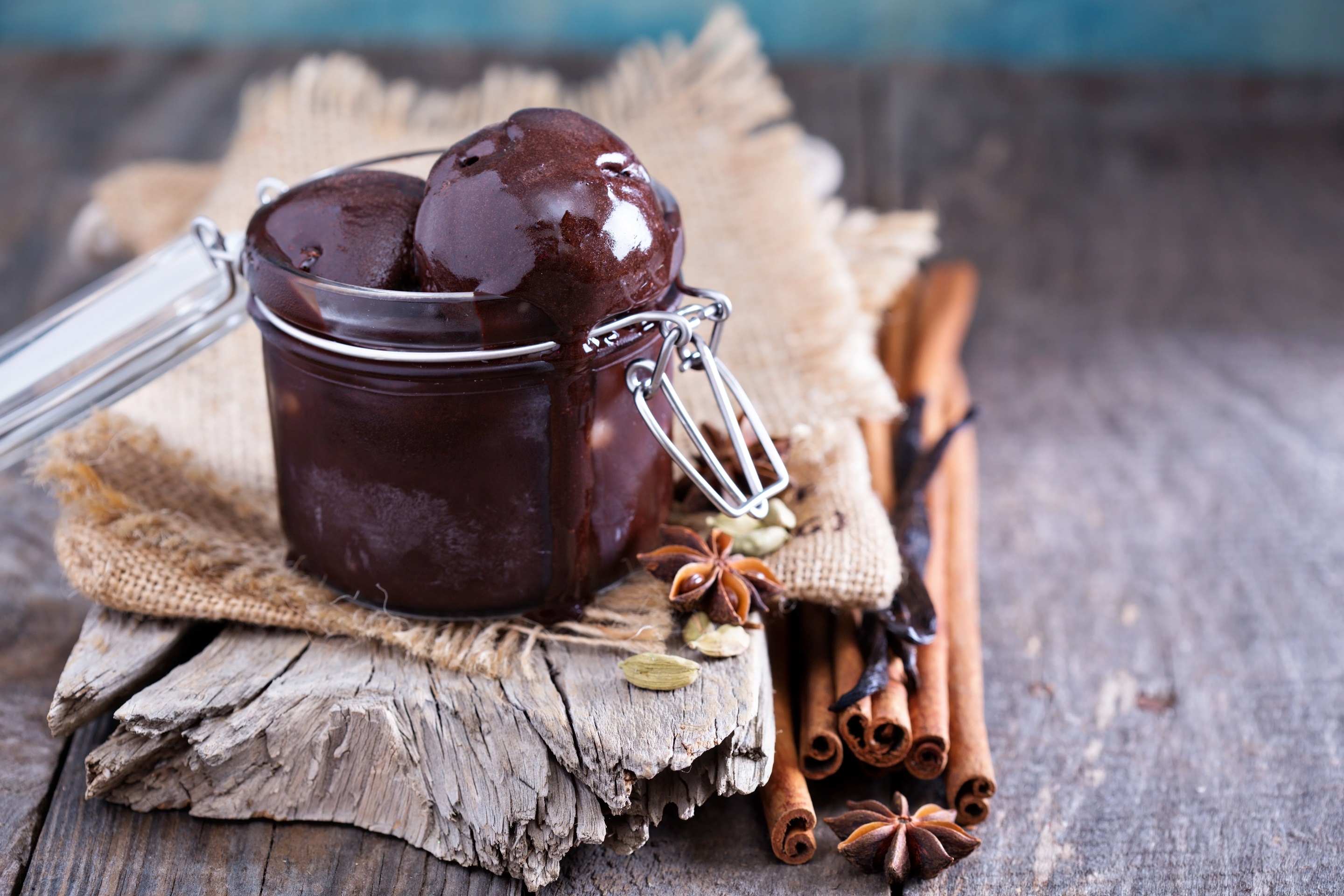 Our Decaf Medium Roast Coffee is a hit with those who love the delicious flavor of gourmet coffee, but don't want (or can't have) caffeine. In our search to bring you the coolest in sorbet recipes, we came across this Sugar-Free, Dairy-Free Chocolate Sorbet from SugarFreeMom.com, which also just happens to use decaf coffee as one of the ingredients. Coffee and sorbet? That's unbeatable!
Here's what you'll need:
1/2 cupunsweetened cocoa powder
1 cupSwerve sweetener
1/8 teaspoon ground cinnamon
1/8 teaspoon sea salt
1 1/2 cups water
1/2 cup brewed Grande Kaffe Medium Roast Coffee
1/2 teaspoon vanilla extract
1 teaspoonchocolate liquid Stevia
Blender
Ice cream machine
What you'll need to do:
What we love about this SugarFreeMom.com recipe is that it's very easy to make!
Whisk the first 4 ingredients together and then add the water, coffee, vanilla extract, and chocolate Stevia into a blender. Next, add the dry ingredients into that same blender. On high, blend all ingredients until combined. Really, it's that easy! However, you'll need to chill the mix in the refrigerator for about 1 hour.  Once the mix has been chilled, place it into your ice cream machine and follow the instructions from the ice cream machine manufacturer. When the ice cream machine has made magic, place the mix into the refrigerator for at least an hour.
Enjoy!
Did your ice cream turn out to be a delicious dream? Share a photo of it on our Facebook page or just share your favorite recipe that you enjoy with a cup of Grande Kaffe coffee!