Drink to Your Health!
Making Coffee the Ultimate Better-For-You Beverage
Remember when we first saw videos of people tossing every fruit and vegetable imaginable into the blender with a little protein powder and a dash or two of seeds? Many of us were amazed that these concoctions actually tasted pretty good – and were super healthy, too.
Related:  The Top 10 Health Benefits of Your Daily Cup of Coffee
Well, it turns out that there are some new coffee concoctions out there that do the same.  We already know that coffee is loaded with antioxidants and contains nutrients that can improve our health.  But what if we could add a bit of this and a bit of that to our favorite Joe and supercharge those benefits?  We can and will.  Here's how in three simple recipes: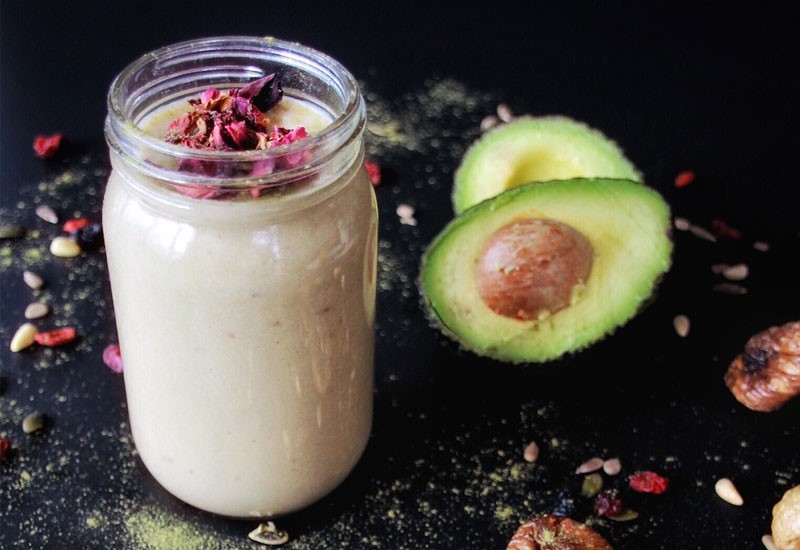 1. Moringa, Avacado, & Coffee Smoothie. Before we get to the ingredients, we want to share a little background on this one. It was developed by The Vegan Option using an ingredient made by Aduna – an Africa-inspired health & beauty brand and social business. Aduna's mission is to create demand for natural products from small-scale farmers in rural Africa. They call these products "super ingredients" – and for good reason.
This smoothie contains one of them. It's called Moringa and is a superfood made from the naturally dried leaf of the Moringa tree – one of the most nutrient-dense plants in the world. Aduna Moringa Superleaf Powder is a rich source of protein, iron, and vitamins A and K. It's also 31% fiber and a source of vitamin E, calcium, and magnesium. Whew!
Now, on to the recipe for a Moringa, Avacado, & Coffee Smoothie.
Ingredients
1 tsp.Aduna Moringa Superleaf powder
1 large ripe avocado
1 cup of coffee, cooled (We recommend our Italian Roast or French Roast blends)
1 cup of almond milk
6 dried figs
1 cup ice cubes
Vanilla extract to taste
Instructions
This part is easy. Simple put all ingredients into a blender and blend until smooth. Pour the mix into a fun jar or glass and enjoy. You can almost feel the nutrients working as you drink.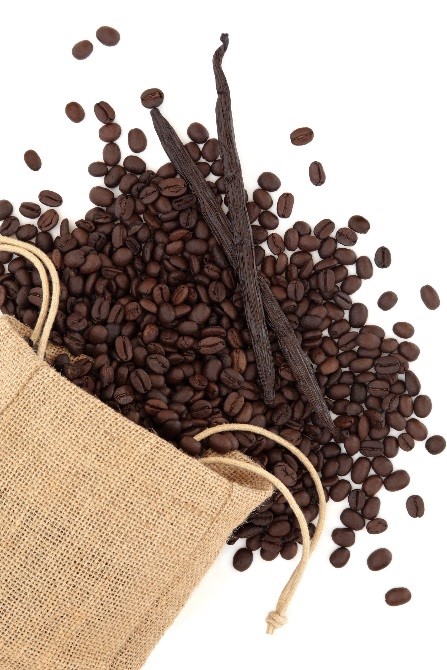 2. Iced Vanilla Bean Latte. This one is perfect for summer time. It's both refreshing and good for you and comes courtesy of Danielle Walker, com.
Ingredients
1 cup warm strong coffee (espresso roast preferable)
¼ cupcoconut milk
1½ teaspoonsmaple syrup or honey
¼ teaspoonfresh vanilla beans
⅛ teaspoonground cinnamon
ice
*Vanilla extract may be substituted, but fresh vanilla beans are always best and provide the best flavor
Instructions
Mix the coffee, coconut milk, maple syrup, vanilla beans, and cinnamon together in a cup. Let cool to room temperature, about 15 minutes.
Fill a large glass with ice. Pour coffee over ice and stir a few times to chill. Enjoy this in the morning, for lunch, or an afternoon snack.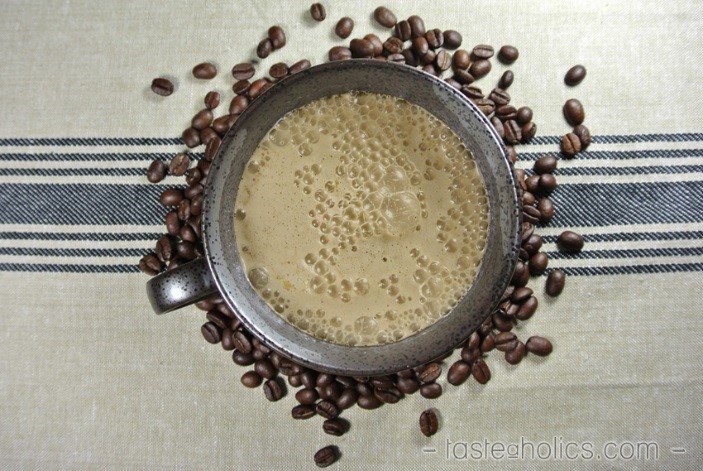 3. Butter Coffee. For years we were told that butter was bad and to use margarine and other substitutes instead. It turns out that butter is actually better for you than people thought. It's especially good for you when added to coffee. It boosts your metabolism and focus. You'll also notice coconut oil on the ingredients list. Coconut oil is one of those healthy fats that are easily digested and help provide lasting energy.  This recipe is a definite keeper and comes from com. It's particularly popular among people who follow the Ketogenic diet, but anyone can benefit from this beverage and enjoy it.
Ingredients
1cup water
2 coffee
1 grass fed butter
1 coconut oil
Instructions
Make a cup of coffee your favorite way.
Pour your brewed coffee into your blender and add butter and coconut oil. Blend for about 10 seconds. You'll see it instantly become light and creamy!
Pour the butter coffee into a mug and enjoy! Add in any other ingredients you'd like in this step like cinnamon or whipped cream!
Where to get your coffee
If you are looking for an authentic gourmet coffee experience that delivers on quality, freshness and flavor, we have just the thing – the Grande Kaffé Collection. The Grand Kaffé Collection is available in over 20 flavors and is packaged in convenient one-pound bags. A special collection of five flavors is also available in single-serve cups. Authentic gourmet coffee…direct to your door. It doesn't get better than that.  Let's drink a cup to your health!